Bangladesh is one of the many countries that have offered their support to the Argentines since the first match of the World Cup that is taking place in Qatar. Here, check out how the citizens celebrated Argentina's victory over Poland.
Argentina beat Poland 2-0 in their last match at the FIFA World Cup and the citizens of Bangladesh were among the first to come out to celebrate. The streets were painted in albiceleste, showing how important Leo Messi's team colors are to the country.
The citizens of the small South Asian country not only felt the same tension as the Argentinians who watched the match, but also took part in big celebrations, which in their case were in the early hours of the morning. The fans did not hesitate to take their flags out into the streets and the celebrations had no timetable as it was already 3am.
In 2018, sports journalist Quazi Zulquarnain admitted why they have so much love for the country and this is also attributed to Diego Armando Maradona. "We Bangladeshis have always loved football. We don't have a great national team to channel it, we celebrate Argentina" and added (about the football god) "His personal struggles, his victories over the English and his flawed personality appeal to us because they remind us of ourselves" .
How did Bangladeshi citizens celebrate Argentina's victory?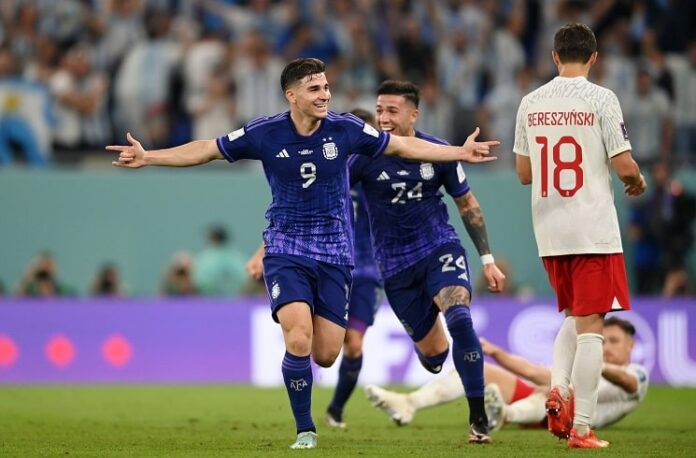 The celebrations were recorded in various videos and photographs. Some were even broadcast live around the world from different locations, where some Bangladeshis gathered to celebrate the victory of Argentina. Here, check out how the fans celebrated:
Así se festeja el triunfo de Argentina en Bangladesh.
pic.twitter.com/SRAjJTgjCo

— Andrés Yossen 🇦🇷 (@FinoYossen) November 30, 2022
#Qatar2022 | Así festejó Bangladesh en un móvil del noticiero que coincidió con el gol de #ARG pic.twitter.com/CbiTpHzvz2

— Real Time 📈 (@RealTimeRating) November 30, 2022
Y si, ya es cábala twittearlo! 3 de la mañana y sale la gente en Dhaka, la capital de Bangladesh, a festejar el triunfo argentino! pic.twitter.com/sP3jouWMwj

— Nahuel Lanzón (@nahuelzn) November 30, 2022
Son las 3 de la mañana en Bangladesh, pero todo el país está en las calles celebrando la clasificación de Argentina. Están festejando más que nosotros mismos. Es impresionante. pic.twitter.com/xuyk82jfd4

— Agustín Antonetti (@agusantonetti) November 30, 2022
@FIFAcom @Bangladesh Vamos Argentina
🇧🇩❤️🇦🇷 pic.twitter.com/amjen8UwXb

— Mohammad Safin (@MohammadSafin3) November 30, 2022